Heartbreak as Female Cheetah Daksha Passes Away in MP
It is with heavy hearts that we report the passing of Daksha, a female cheetah in Madhya Pradesh, India. The news of her death has left wildlife enthusiasts and conservationists devastated, as Daksha was an important member of the cheetah population in the region.
Daksha was a part of a special breeding program that was launched by the Wildlife Institute of India in collaboration with the state government in 2020. The program aimed to reintroduce cheetahs into the wild in India after they were declared extinct in the country in 1952.
According to reports, Daksha was found dead by forest officials in the Kuno-Palpur Wildlife Sanctuary in Madhya Pradesh on May 9th, 2023. The cause of her death is yet to be determined, and a post-mortem examination will be conducted to determine the cause of death.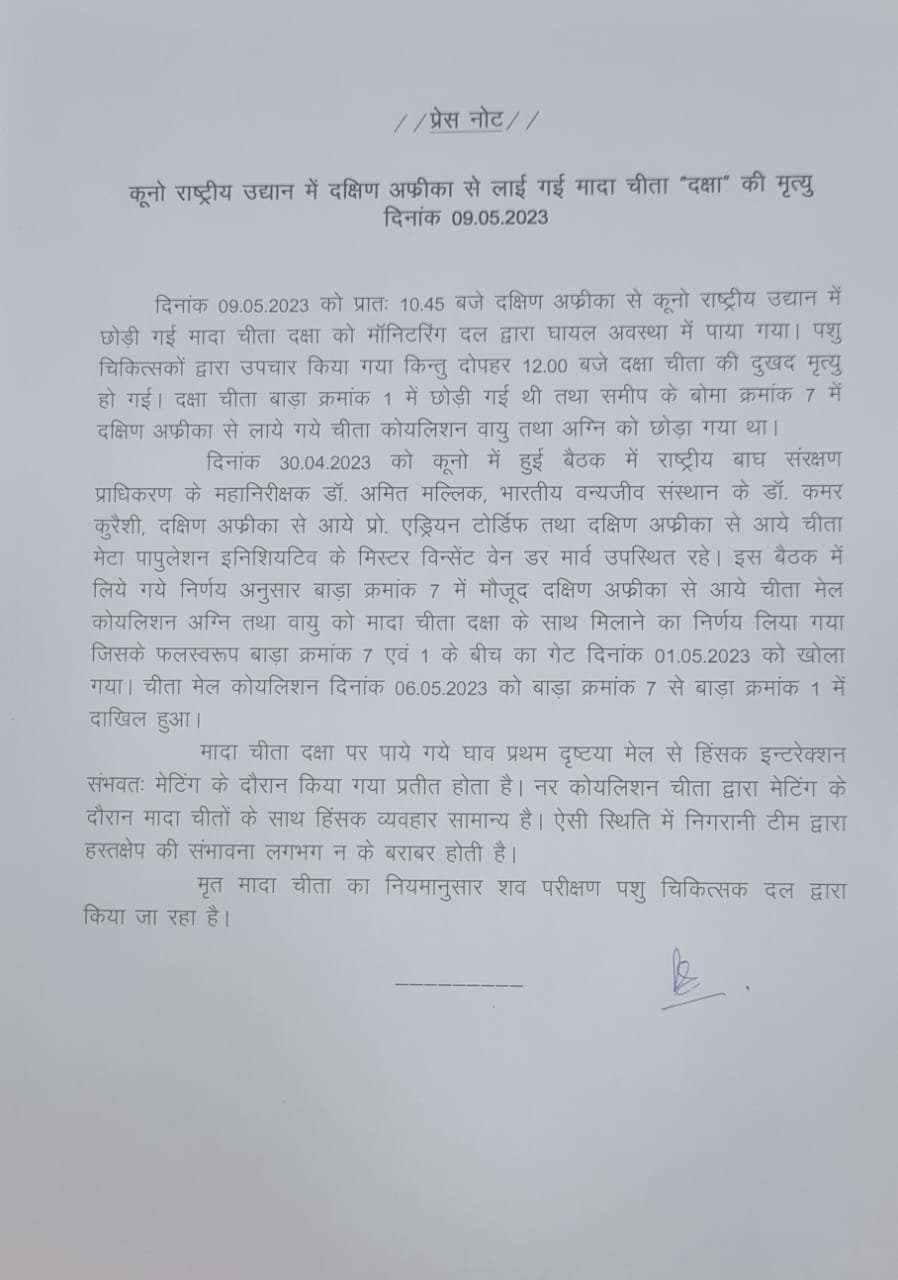 Daksha was known to be a fierce and independent cheetah, and she was instrumental in the breeding program. She had given birth to two cubs, and both of them are now under the care of the forest officials. The officials are monitoring the cubs closely to ensure their safety and wellbeing.
The death of Daksha is a huge setback for the conservation efforts to reintroduce cheetahs into the wild in India. It highlights the need for more stringent measures to protect wildlife and their habitats. We hope that the authorities will take necessary steps to prevent such incidents in the future and ensure the safety and survival of these magnificent creatures.